Why buy from Tiffany Dahl, the Everyday Mom? Great question!!
*You get ME! Your personal friend & mentor to guide you with success using and implementing the oils into your busy, healthy lifestyle! We are better together!
*You will receive a beautiful reference book to look to for additional guidance and support.
*You will be added to our Private "Essential Oil Learning Community" Facebook page with other moms, educators, nurses, and more! Here we share applicable tips, recipes, and education. It is a great place to ask your questions and get additional insights and support.  
————————–
Ready for safe, natural, effective healthcare? Ready to have powerful tools at your fingertips to help you and your loved ones? In 15 minutes your journey with essential oils can begin. Here goes:
Go here, then click on the "join and save" button in the top left corner.
You will be given the choice of Wellness Customer or Wellness Advocate. Both enjoy a 25% discount on doTERRA products with the opportunity to participate in doTERRA's generous Loyalty Rewards program. *You can switch anytime from Wellness Customer to Wellness Advocate at no cost. How amazing is that!?
Wellness Customer=Use & Love the Oils
Wellness Advocate=Use & Love the Oils & Share with Others
Next, pick an enrollment kit. All kits include the $35 membership fee, 25% discount and offer additional savings! The bigger the kit, the bigger the savings. Contact me below for additional promos and savings!!
When I first got started with doTERRA, we bought the Family Essentials Kit. At the time, this was a real financial leap of faith.  It was a great place for us to start. We got 10 of the most popular and versatile oils (5ml size): lavender, lemon, peppermint, melaleuca (tea tree), frankincense, Breathe (respiratory blend), Deep Blue (soothing blend), DigestZen (digestive blend) and On Guard (protective blend) plus the On Guard & Peppermint beadlets.  For $150 this is a great kit! with $36.50 in savings.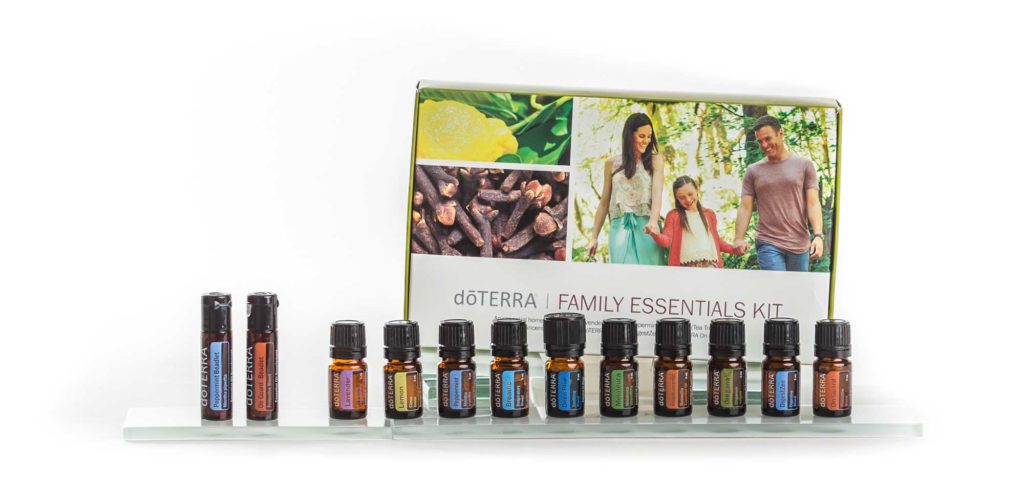 Knowing what I know now, this would be my first kit of choice! All the doTERRA goodness in one amazing package! $550 of awesomeness with $228.95 savings!!
This kit includes: 10 ml PastTense, 15ml bottles of lavender, lemon, peppermint, On Guard, Frankincense, Melaleuca, wild orange, Balance (grounding blend), digestZen, AromaTouch, Serenity, and Breathe. On Guard Collection: On Guard Beadlets, On Guard Toothpaste, On Guard Hand Wash with 2 dispensers. Other products: Lifelong Vitality Pack, DigestZen TerraZyme, Deep Blue Rub, Fractionated Coconut Oil (4 oz.), AromaLite Diffuser, Wooden Box, Breathe Vapor Stick, Correct-X, PB Assist+, Salon Essentials Protecting Shampoo and Salon Essentials Smoothing Conditioner. 
BONUS: Follow your initial enrollment with a 100+ pv Loyalty Reward Order and you can get another $100 pv in points for FREE product!! And skip right up to 15% back in points on purchases.* Lots of perks on this one!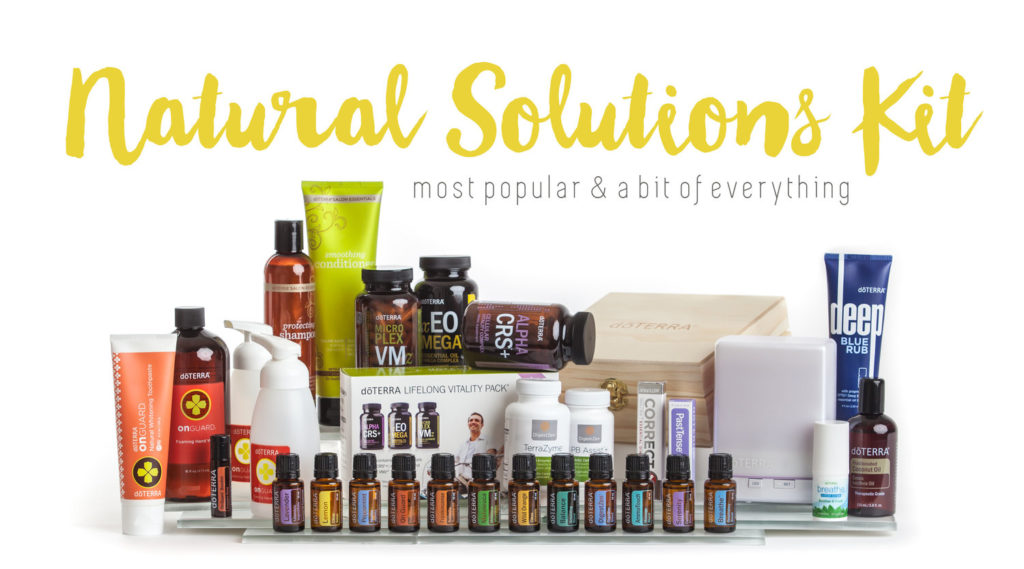 Another popular kit is the Home Essentials kit: The popular petal diffuser, and 15 ml bottles of the 10 most popular and versatile oils: lavender, lemon, peppermint, melaleuca (tea tree), frankincense, Breathe (respiratory blend), Deep Blue (soothing blend), DigestZen (digestive blend) and On Guard (protective blend).  For $275 this is a great kit with savings of $86.25!!
**Tiffany note: Comparing this kit with the Family Essentials kit, for $125 more you get 3x as much oil plus a diffuser.**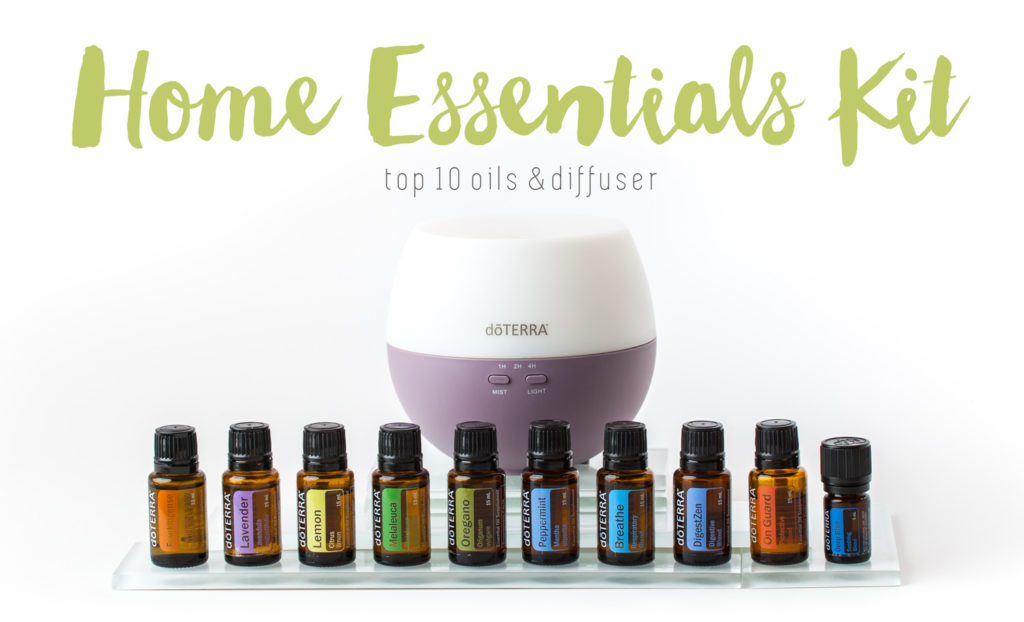 One last kit, I like to share with people who really want a diffuser but are respecting their budgets is the Aroma Diffused kit. This kit has 5 ml bottles of: lavender, Balance (grounding blend), melaleuca, On Guard (protective blend), AromaTouch (massage blend), Deep Blue (soothing blend), peppermint and wild orange. Plus, the popular Petal diffuser! For $150 with $32 in savings.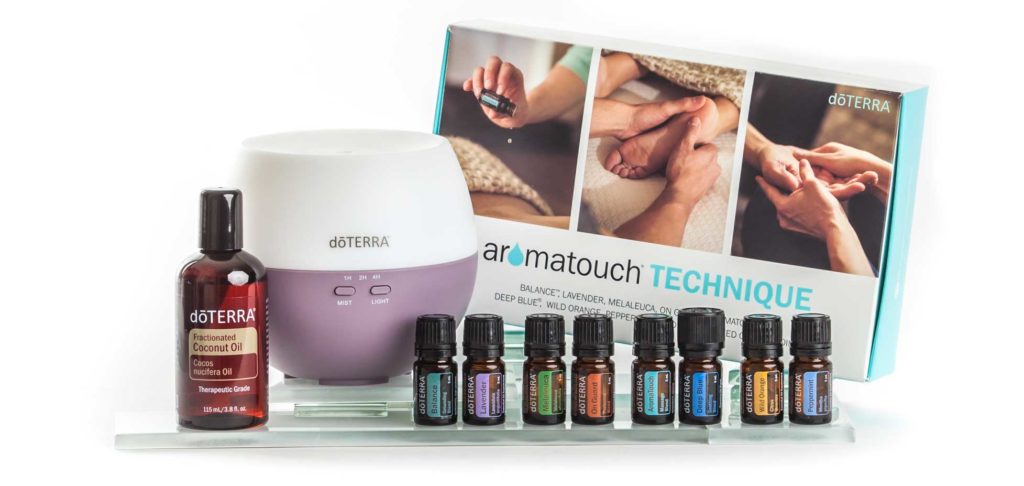 *OPTIONAL-doTERRA offers a "frequent flyer program" called the Loyalty Rewards Program (LRP) to reward customers who place regular monthly orders. This allows you to actually receive product "below wholesale" because you earn product dollars for FREE Product. Who doesn't love free??
After you pick your kit and set up your Loyalty Reward order (optional), complete the enrollment and you are good to go! Your product will arrive within 2-5 business days depending on location.
Enjoy the wonderful essential oils in your home! Feel good knowing that the oils are SAFER, CHEAPER, and more EFFECTIVE health solutions! Way to go!!
Now some extra perks!!
Me!! Within 48 hours of receiving your membership, I will reach out to you via email to welcome you and share some of my favorite online resources! We will be an email or phone call away, to support you as you begin this great adventure of using and transforming your families healthy lifestyle.
You will also be welcomed into our exclusive "Essential Oil Learning Community" FB page where we share tips, recipes, stories, educational opportunites and experiences. Hundreds of other essential oil users share their stories and experiences and together we learn from each others. This is a safe place for you to ask questions and share ideas.
Within a week, you will receive in the mail, a beautiful reference book, to refer to as needed. When we got started, we were gifted with a reference book. It was the best gift they could give because it empowered me to always have answers and a place to learn more right at my fingertips. It's my #1 go-to. Our gift to you, from us.
**If you haven't experienced doTERRA essential oils please email me at dahlcrew@gmail.com Please include your name, address, and 2-3 oils that you would like to try. I only ask that I may follow up with you on your experience with the oils.**